Hello, i am having some problems connecting Repetier Host with the board. The error message is as follows:

This is my settings,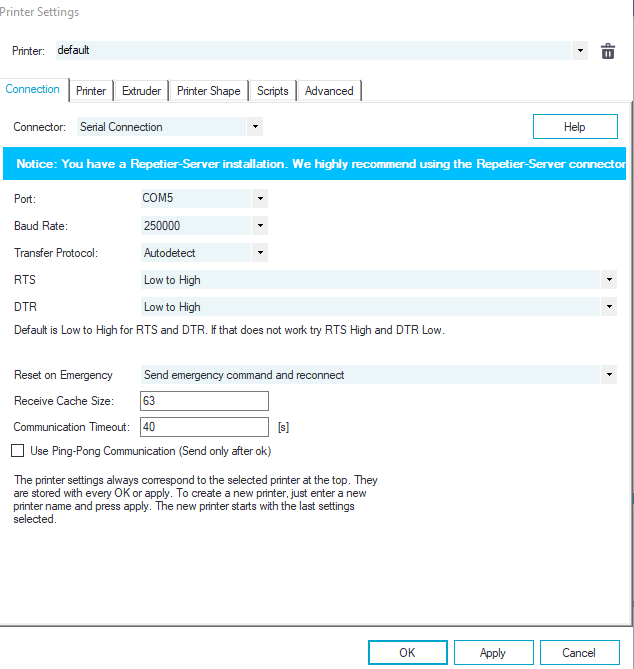 My previous USB is spoilt, so I soldered on an Arduino typed USB to the board instead. (USB type B)
Both lights are lighted up ( Red and Yellow )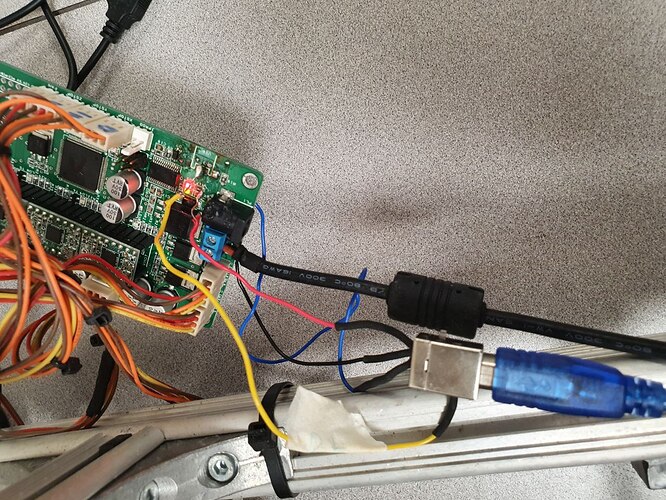 I have also downloaded the required USB drivers from, VCP Drivers - FTDI .

From what I read in the manual, It is supposed to be connected to COM7 instead of COM5, how do I go about doing so?
Any help will be greatly appreciated?